KES-2011
15th International Conference on Knowledge-Based and Intelligent Information & Engineering Systems
12, 13 & 14 September 2011, Kaiserslautern, Germany
We are pleased to invite participation in KES2011 organized by the the German Research Center for Artificial Intelligence and the University of Kaiserslautern, in conjunction with KES International.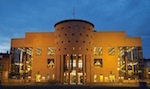 Papers are invited from a wide range of intelligent systems research topics. The conference proceedings will be published by Springer in the LNCS/AI series and indexed in a wide range of places, see
.. here .. for details.
The conference will take place in Kaiserslautern. The city is located at the edge of the Palatinate Forest in south-west Germany and home to about 100,000 inhabitants. It received its name from the favorite hunting retreat of Frederick Barbarossa who ruled the Holy Roman Empire from 1155 until 1190. The historic centre dates back to the 9th century.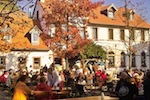 Today, Kaiserslautern is a modern centre of information and communications technology and home to a well-known university, a technical college and many internationally renowned research institutes. Together they founded the Science Alliance Kaiserslautern in 2007.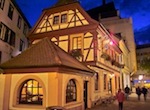 The conference will consist of keynote talks, oral and poster presentations, invited sessions and workshops, on the applications and theory of intelligent systems and related areas. It will provide excellent opportunities for the presentation of interesting new research results and discussion about them, leading to knowledge transfer and the generation of new ideas.